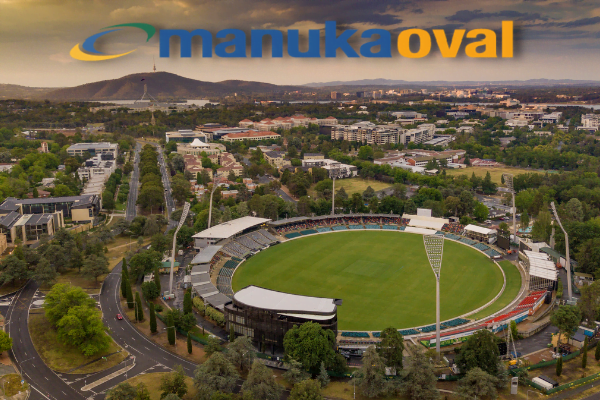 Manuka Oval's rich and diverse history has proved integral in its continuous use as a sporting venue. With a seating capacity of 13,550, the venue remains the premier site for cricket and Aussie Rules football events in Canberra.
The Manuka Oval precinct retains much of its original tree plantings from the 1920s, with now-large mature specimens of cypress, poplar, oak and elm trees defining the circular space of the sports ground. The enclosure excludes the hustle and bustle of the surrounding suburbs, and helps visitors to absorb the venue and its associated events.
From the oval, the tower of St Christopher's Cathedral and Red Hill are the only visible features outside the ground. On site, the original curator's cottage and the Lord's Taverners garden add a certain charm to the environment.
Manuka Oval hosts many local and national Aussie Rules football matches, as well as local and international cricket including the iconic PM's XI game. Manuka Oval is just 10 minutes from Parliament House and the airport.