Local businesses benefit from new pourage rights at Manuka Oval
Spectators at Manuka Oval this summer will be able to experience a taste of Canberra at the venue, with local brewers BentSpoke and Capital Brewing Co signing on under new pourage rights across the eight matches.
It represents a major milestone for the local brewers, making it easier for spectators to support two of Canberra's best local businesses at Manuka Oval.
In an Australian first, the two local brewers have been awarded pourage rights at Manuka Oval alongside multinational Lion, instead of exclusive rights being granted to a single supplier.
Spectators now have a wider choice of local and national brands during Canberra's summer of cricket.
BentSpoke will supply the Beer Garden and an outlet behind the scoreboard, Capital Brewing will operate outlets on both sides of the Menzies Terrace and Lion will service the Mid-Wicket Deck and an outlet on the western side of the oval.
Spectators who are legally able to drink alcohol can now responsibly enjoy an excellent selection of quality beers and ciders.
Canberrans are reminded to drink in moderation, observe physical distancing requirements and follow the venue's COVID Safe guidelines.
The supply term applies to the 2020/2021 summer cricket season.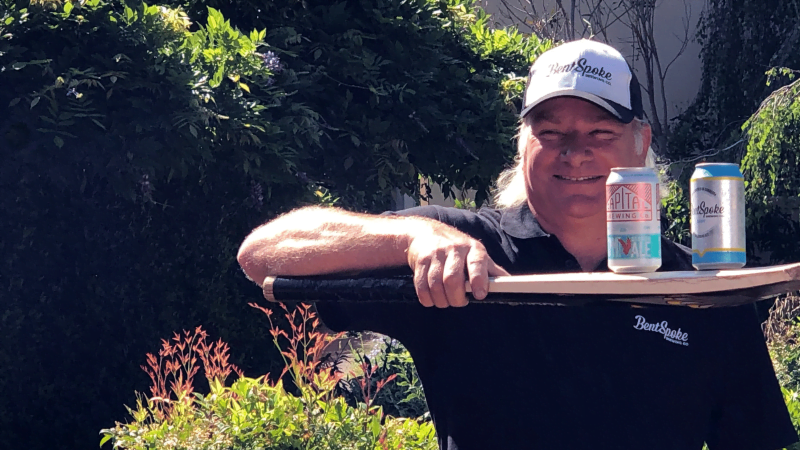 Richard Watkins – Founder of BentSpoke holds up two local brews